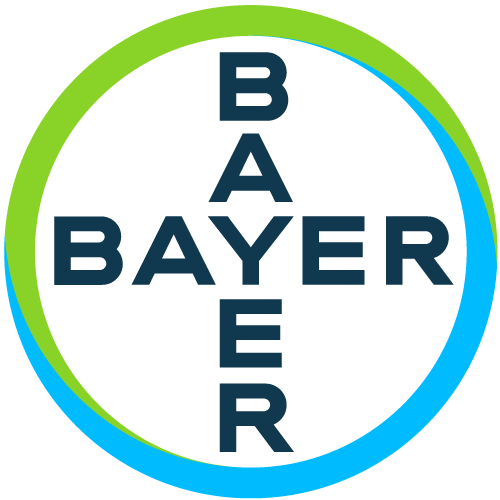 Website: healthcare.bayer.com
About Oncology at Bayer
Bayer is committed to delivering Science For A Better Life by advancing a portfolio of innovative treatments. The oncology franchise at Bayer now includes three oncology products and several other compounds in various stages of clinical development. Together, these products reflect the company's approach to research, which prioritises targets and pathways with the potential to impact the way that cancer is treated.
About Bayer HealthCare
Bayer HealthCare, a subgroup of Bayer AG with annual sales of EUR 18.6 billion (2012), is one of the world's leading, innovative companies in the healthcare and medical products industry and is based in Leverkusen, Germany. The company combines the global activities of the Animal Health, Consumer Care, Medical Care and Pharmaceuticals divisions. Bayer HealthCare's aim is to discover, develop, manufacture and market products that will improve human and animal health worldwide. Bayer HealthCare has a global workforce of 55,300 employees (Dec 31, 2012) and is represented in more than 100 countries. More information at www.healthcare.bayer.com.
Content provided by this sponsor
Industry Satellite Symposia at ESMO 2014 Congress
A Bayer HealthCare-sponsored satellite symposium entitled 'Visiting Professors: Clinical Investigators Provide Their Perspectives on Current Cases and Emerging Research in the Management of Prostate Cancer', was presented at the ESMO 2014 Congress in Madrid, Spain.
Proceedings from an international case-based CME symposium held at the ESMO 2014 Congress. Blending didactic and case-based discussions, this programme provides an array of interesting and practical perspectives on the most important issues in prostate cancer.
A Bayer HealthCare-sponsored satellite symposium entitled 'Optimizing Treatment Benefits with MKIs: Understanding Who and When to Treat', was presented at the ESMO 2014 Congress in Madrid, Spain.
The symposium brought together renowned experts José Baselga, Marcia Brose, Jordi Bruix, and Martin Schlumberger to address the role of systemic therapies in hepatocellular carcinoma and radioiodine-refractory differentiated thyroid cancer.
Among many topics, the presentations focused on the timely initiation of multikinase inhibitors (MKIs) and how to optimize patient experience during MKI treatment. The faculty also provided key criteria considerations that affect treatment decisions and strategies.
A Bayer HealthCare-sponsored satellite symposium entitled 'Charting the Course for Optimal Care in CRPC: A Multidisciplinary Approach', was presented at the ESMO 2014 Congress in Madrid, Spain.
This symposium highlighted approaches to challenging, real-world clinical situations through presentations by a multidisciplinary faculty of renowned mCRPC experts: Axel Heidenreich (Chair), Silke Gillessen, Giovanni Paganelli, and Bertrand Tombal.
We hope that you will find this presentation informative and provocative, and that you will take from it new knowledge to aid you in the clinical challenges you face each day.
Other resources
ESMO only accepts content from third parties after careful evaluation of its educational and scientific relevance to the ESMO target audience. Eligible material should meet the essential criterion of non-promotional intent. Such material may be published in other resources, but the content donor has given permission to ESMO for use in OncologyPRO.