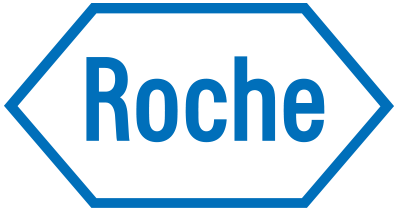 Website: roche.com
Headquartered in Basel, Switzerland, Roche is a leader in research-focused healthcare with combined strengths in pharmaceuticals and diagnostics. Roche is the world's largest biotech company, with truly differentiated medicines in oncology, immunology, infectious diseases, ophthalmology and neuroscience. Roche is also the world leader in in vitro diagnostics and tissue-based cancer diagnostics, and a frontrunner in diabetes management. Roche's personalised healthcare strategy aims at providing medicines and diagnostics that enable tangible improvements in the health, quality of life and survival of patients. Founded in 1896, Roche has been making important contributions to global health for more than a century. Twenty-nine medicines developed by Roche are included in the World Health Organization Model Lists of Essential Medicines, among them life-saving antibiotics, antimalarials and chemotherapy.
In 2014, the Roche Group employed 88,500 people worldwide, invested 8.9 billion Swiss francs in R&D and posted sales of 47.5 billion Swiss francs. Genentech, in the United States, is a wholly owned member of the Roche Group. Roche is the majority shareholder in Chugai Pharmaceutical, Japan. For more information, please visit www.roche.com.
All trademarks used or mentioned in this release are protected by law.
Donated content from this sponsor
What would you do?: Finding the optimal treatment for HER2-positive early breast cancer
 Welcome and introduction, José Baselga (Chair)
 The evolution of standard of care in HER2-positive eBC, David Miles, UK
 Exploring the personalised healthcare approach: The right treatment for the right patient, Eva Ciruelos, Spain
 The road ahead: What does the future hold for HER2-positive eBC therapies?, Luca Gianni, Italy
 Close, José Baselga
 Q&A session, All
Bringing Clarity to Immunotherapy in Lung Cancer: Translating Data Into Clinical Decisions
Future perspectives for immunotherapy in lung cancer
Roy Herbst with introduction by Anne-Marie Dingemans
Immunotherapy for GU cancers: expanding options, changing paradigms
Welcome and introduction,Ignacio Durán
 Second-line treatment of urothelial cancer: achievements and perspectives,Ignacio Durán
 First-line treatment of urothelial cancer: emerging evidence and evolving paradigms,Nicholas James
 Immunotherapy combinations: future directions in renal cell carcinoma,Sumanta Pal
ESMO only accepts content from third parties after careful evaluation of its educational and scientific relevance to the ESMO target audience. Eligible material should meet the essential criterion of non-promotional intent. Such material may be published in other resources, but the content donor has given permission to ESMO for use in OncologyPRO.