ESMO E-Learning: The Use of Biomarkers for Treatment Decisions in Oncology
Learning Objectives
To understand definition and classification of biomarkers.
To understand the potential and uses of Biomarker applications in anticancer drug development.
To learn about particular examples of biomarker applications in the processes of drug development.
After two years E-Learning modules are no longer considered current. There is therefore no CME test associated with this E-Learning module.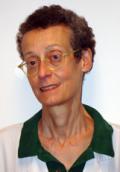 According to the definition adopted by the US National Institutes of Health Biomarkers Definitions Working Group, a Biomarker is defined as "a characteristic that is objectively measured and evaluated as an indicator of normal biological processes, pathogenic processes, or pharmacologic responses to a therapeutic intervention". Biomarkers are key components of translational studies.Translation of molecular insights into useful therapeutic approaches is highly complex. Ideally, the development of targeted therapies should be closely coupled with the identification and validation of biomarkers, thus maximising the potential for rational development of such agents based on rigorous mechanistic assessment of their effects. Such information can be used throughout drug discovery, screening, preclinical and throughout all phases of clinical testing.
This E-Learning module addresses the potentials and uses of biomarkers to facilitate the development of anticancer drugs. It provides general approaches to the definition, classification and evaluation of biomarkers, as well as applications in drug development from the specific aspects of target discovery and validation and applications in preclinical, phase 0, I, and II clinical studies. Furthermore, in each of these phases particular examples are provided.
This E-Learning module was published in 2010 and expired in 2012.
Last update:
30 July 2010
The authors have reported no conflicts of interest.